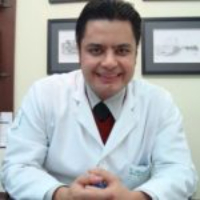 Alberto Bicudo-Salomão
Physician - Gastroenterology
Cuiabá Mato Grosso 78075882 Brazil
Gender I identify as:
Male
Treatment Categories:
Abdominal Bloating and Distension, Aerophagia, Anorectal/Pelvic Floor Disorders, Anxiety/Panic Disorders, Belching and Aerophagia, Chronic Illness, Chronic Pain, Depression, Dyspepsia, Eating Disorders, Esophageal Disorders, Feeding Disorders, Gastroparesis, Grief/Loss, Health and Wellness, Inflammatory Bowel Diseases, Irritable Bowel Syndrome, Lower GI Motility Disorders, Nausea/Vomiting, Obesity/Weight Loss, Obsessive-Compulsive Disorder, Personality Disorders, Phobias, Physical Illness/Impairment, Rumination Syndrome, Sexual Abuse/Rape, Sleep Disorders, Substance Abuse/Misuse, Trauma/PTSD, Upper GI Motility Disorders
Treatment Modalities:
Cognitive-Behavioral Therapy, Dialectical Behavior Therapy, Hypnosis, Mindfulness and other meditation methods, Neuromodulators, Psychodynamic Therapy, Psychopharmacology, Stress Management/Relaxation
---
Biography
Graduated in Medicine (2001), Certified in General Surgery (2003) and Surgical Gastroenterology (2009), Master's in Science (2007) and PhD in Surgery, Nutrition and Metabolism (2014). Specialized in Psychiatry and Continued Education Course in Clinical Hypnosis. Medicine Professor at Cuiabá University (Cuiabá-MT, Brazil). Assistant Physician at the Júlio Müller University Hospital/Mato Grosso Federal University (Cuiabá-MT, Brazil).
Return to Search Results Page